Splore powering discussions for the California... →
Splore is proud to be partnering with the California Women's Conference - the world's largest annual event for women - to extend this phenomenal community to continue engaging 365 days a year through its new online community, Touchpointe, powered by Splore.  Visit http://cwc.splore.com/home to join in!
Splore for iPhone is here! →
That's right, we've launched our first version of a native iPhone app for Splore!  Follow the link to head out to the App Store and download the app for Free, and take it for a spin. Now you can take Splore with you wherever you go - access your favorite splores, splore sites, and take advantage of mobile features unique to the iPhone, like posting photos directly from your phone,...
Communication is the Most Important Medical... →
A very insightful article from someone closely aligned with the future innovation and direction of healthcare technology.  As we continue to see growing interest around the use of Splore Sites for what we refer to as a 'collaborative medical communications platform', we are seeing increasing evidence of this phenomena every day.  To extract a quote from the article, "The future...
A Case for Pseudonyms →
One Country, Two Revolutions →
While Wall Street is being rattled, Silicon Valley is being superempowered as the I.T. revolution takes a leap forward.
Disable social sharing?
Yes, you read that right.  For you Splore Site administrators out there, we know there are entirely valid times when it simply doesn't make sense to allow your users to post content from your site to their varied social networks - Facebook, Twitter, etc. Whether constrained by regulations such as HIPAA, or just protecting the privacy of your site's users, Splore has now enabled the...
Did I just say that out loud?
For those of you who missed the growing fury from users following a string of major announcements at the Facebook f8 Conference the past several days, you may want to tune in for just a quick minute.  So what's the big uproar about this time, and why is it that every time Facebook makes a new product announcement, millions of people seem to get very angry (yet strangely that total user count...
Lots of Splore enhancements!
In case you hadn't noticed, we've introduced several new features recently, too many in fact to cover each in detail here. But here are a few teasers… More Calendar Improvements. We've extended the use of calendars such that now all splore participants can create and edit their own events. What's more, you can also enable event alerts and reminders - new options in...
Watch
Let Patients Help!  When Dave deBronkart learned he had a rare and terminal cancer, he turned to a group of fellow patients online — and found the medical treatment that saved his life. Now he calls on all patients to talk with one another, know their own health data, and make health care better one e-Patient at a time.
"Your time is limited, so don't waste it living someone else's life...."
– Steven P. Jobs (Commencement speech at Stanford University, June 12, 2005)
Splore named a top-10 finalist at Vator Splash LA! →
We are very excited to share that Splore has been selected as a top-10 finalist out of 150 technology start-up companies in the Vator Splash LA contest!
The 90-9-1 Rule of Social Networking
During a discussion with a group of enterprise CIO's I participated in this week, the topic of how to increase user engagement in social media was raised.  Some of you may have heard reference of the 90-9-1 Rule of Social Networking, or as Don Dodge refers to it, the Community Pyramid. Anyone who's ever tried to organically build a new social network can likely attest to the...
"Never before in history has innovation offered promise of so much to so many in..."
– Bill Gates
Watch
As soon as I saw this Ted session, I knew I had to share it.  Granted, I've been around music for as long as I can remember, and very little touches me quite like music can.  But the message behind this particular experience captures better than any words I could likely come up with, the powerful motivation behind Splore.  How technology and social media is enabling those with shared...
A Focus on the Family...
It's always fun to watch how users take a new technology and find creative ways to use it for their benefit.  One of the use cases for Splore that we admittedly didn't expect would become so popular is a very simple one - creating private Splores to safely stay in touch with close family members.  I ran across a quote last night while waiting for my dinner party - "It's not...
Barry Diller and SxSW Energy
As I bounce around meeting with lots of different folks these days, I seem to get a common question from people curious to know what the general "atmosphere" is like in Silicon Valley these days, or more broadly, the global technology community. Considering the current state of the economy, the housing market, job outlook, etc., I can relate to the desire (desperation?) to find a ray...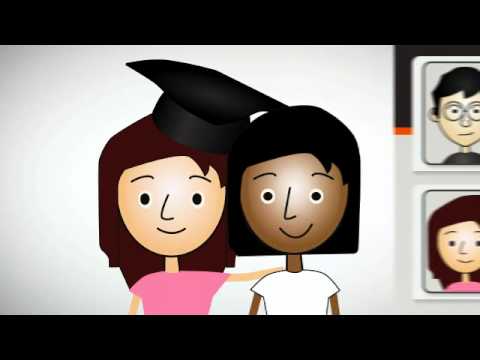 Tweet and Change the World
I've talked about the social media revolution taking place across the globe, though I know there are some who feel that such a bold claim - a REVOLUTION - is unwarranted, maybe just a bit sensationalistic?  So maybe a quick case in point… I'm going to go out on a limb here, and assume that you've heard about that small uprising over in Egypt these last few weeks?  I read a...
Are you wearing your thinking hat?
I had lunch with a good friend this week in our favorite basement cafeteria at the Chicago Board of Trade (Thursday is chicken taco day!).  As an entrepreneur, I find it enormously helpful to brainstorm with others, particularly those outside of this hi-tech start-up bubble I spend so much time in.  While chatting about Splore and the process of product discovery and customer development, Craig...
Facebook, Privacy, and Robert De Niro
In case you've been hiding in a cave the past few days, you may have missed that Facebook is back in the news with a renewed furor over yet another change impacting users' privacy.  What now, you ask?  They announced on Friday that they had decided to add address and mobile number to the private user information made available to 3rd party developers.  Granted, Splore is one of those...
Watch
A "culture of generosity" enabled through technology…your thoughts?
Splore beta site →
"Speech has allowed the communication of ideas, enabling human beings to work..."
– Stephen Hawking
Relationship Visualization...
I grabbed this graphic from a fascinating note I ran across the other day posted by a Facebook engineering intern.  It's making the rounds out there, so you may have already seen it, but if not, it's worth a quick peek at the logic behind the pretty picture:  http://www.facebook.com/notes/facebook-engineering/visualizing-friendships/469716398919 But, in case you're feeling a...
"When nothing goes right … go left."
Welcome!
It's been just over six months now since we formally filed our paperwork with the state of Delaware, and we couldn't be more excited about the future of Splore!  It also seems only fitting as we rush towards 2011, that we give some real kudos to all of our great supporters helping us to deploy and test our first beta product release these past few weeks.  From all of us at Splore,...